The feast, made from shrimp, crab cousins, sausage, vegetables...
...and fun!
Zander and Anna show support for Julie's freaky six fingered hand! *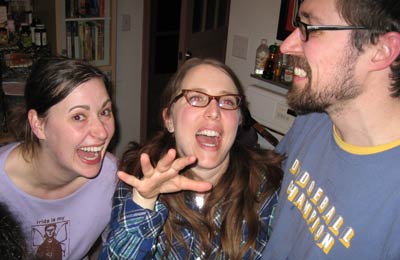 Chris Jones and Melissa in a fake fight with no backstory.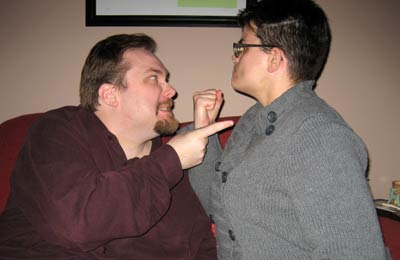 Dave and Jen take advantage of the last nice weather (36 degrees) we'll have for a while.
Then at midnight, instead of going home, the most hearty sat around and sang Christmas carols and hair-metal.
Anna and Mary take to the piano, but where is our banjo player...
...face down in the coat pile with an enthusiastic "greetings and salutations" for photographers.
THANKS to everyone who came, we had a ton of fun.

* they were intoxicated, Julie's hand has a normal five fingers.





Tim's had one.